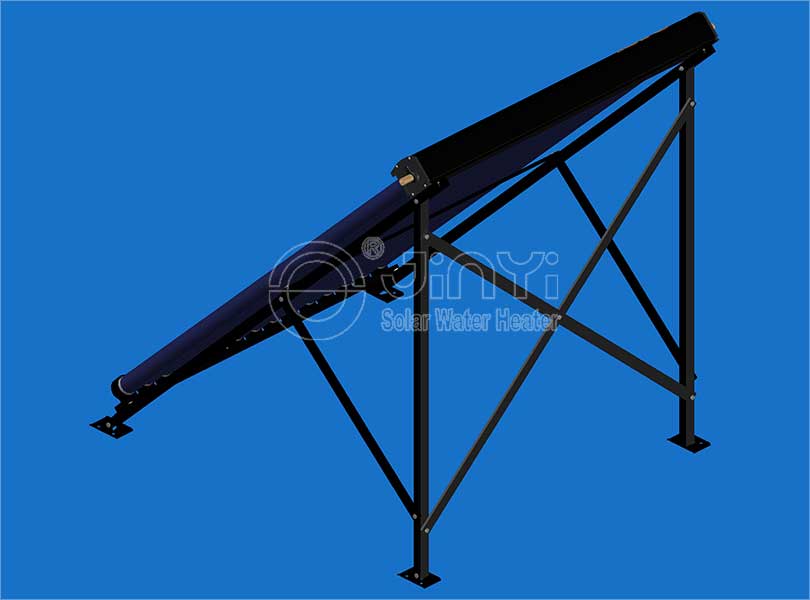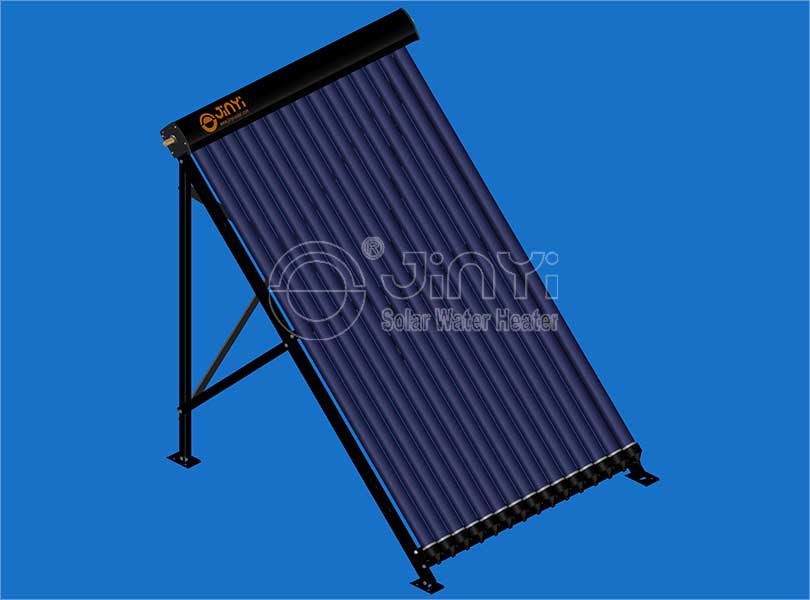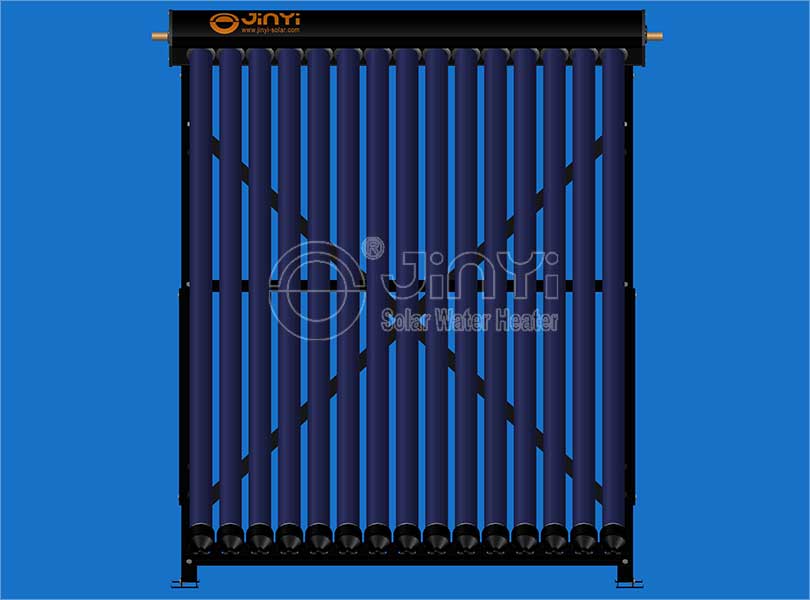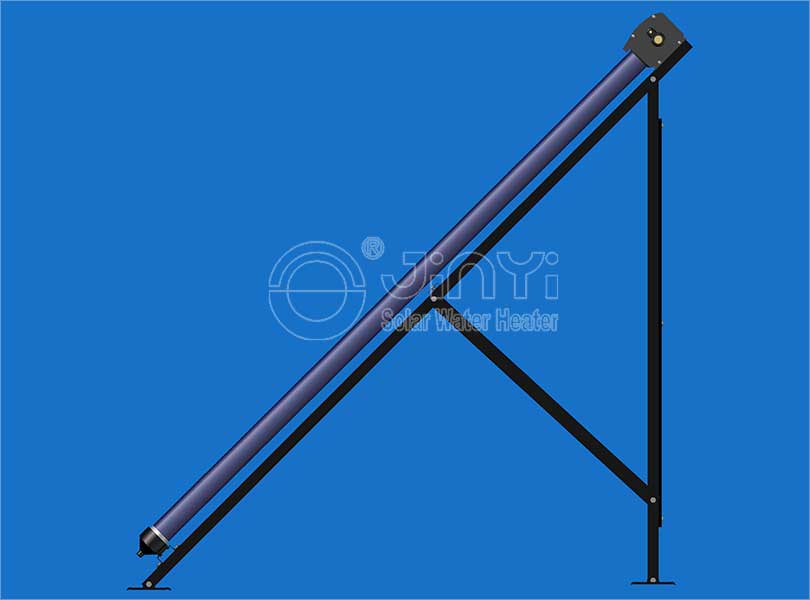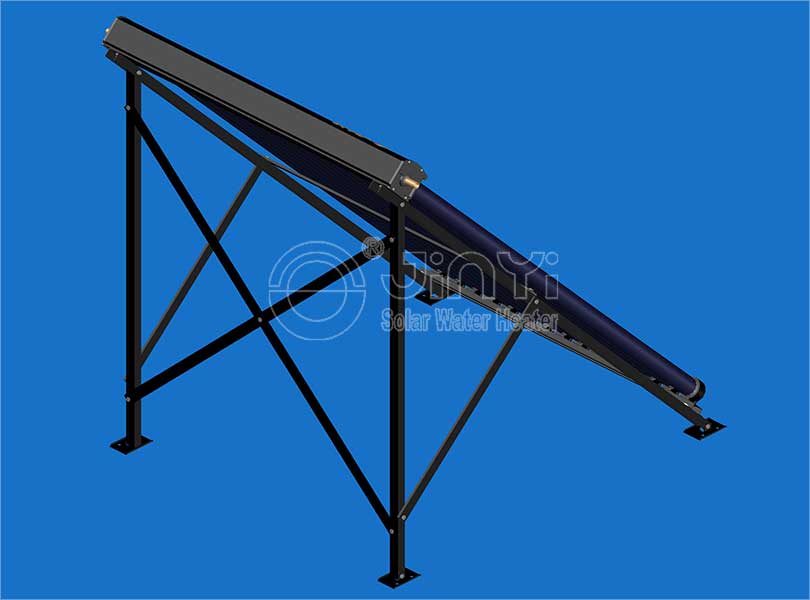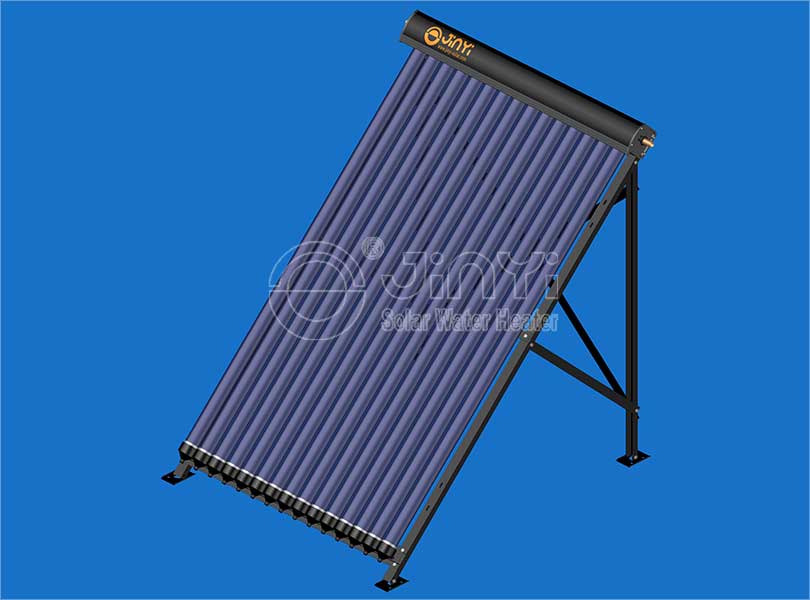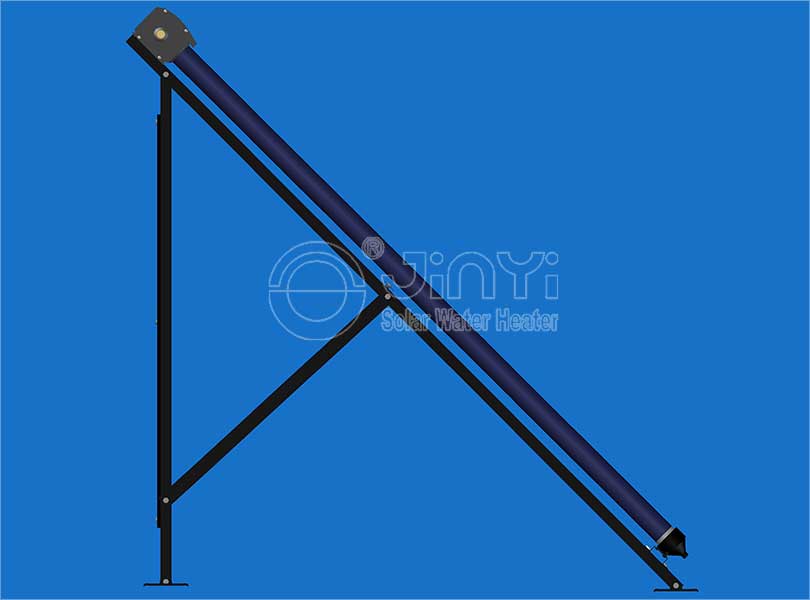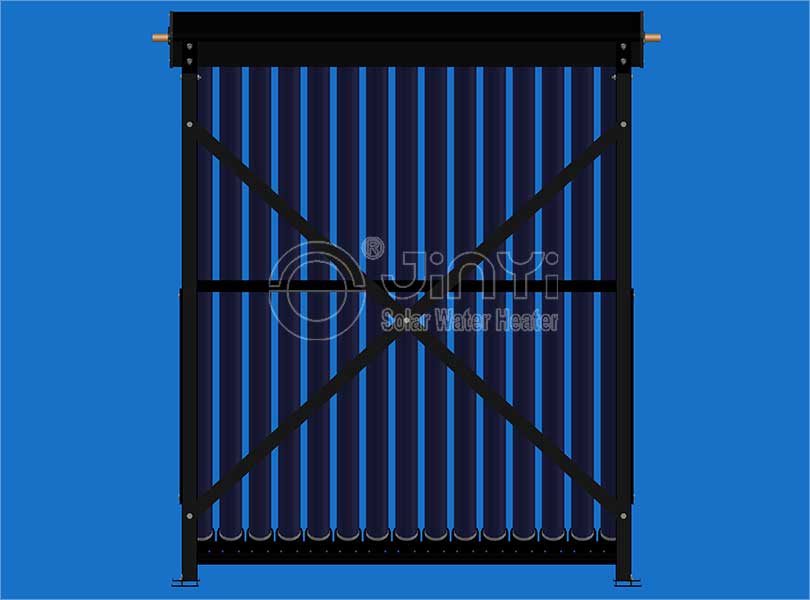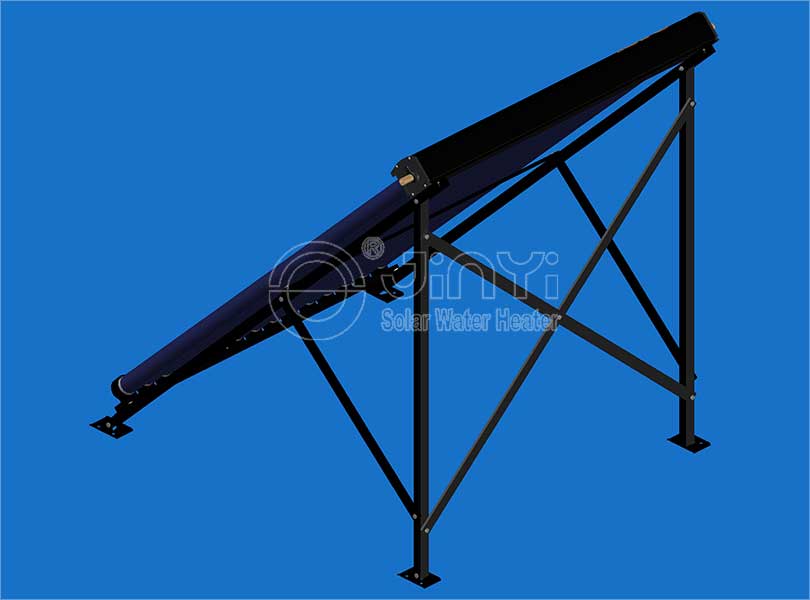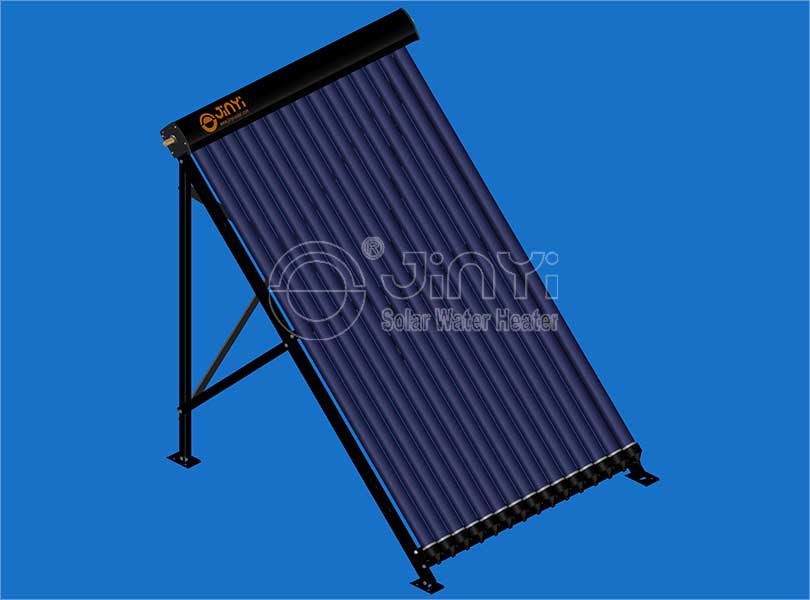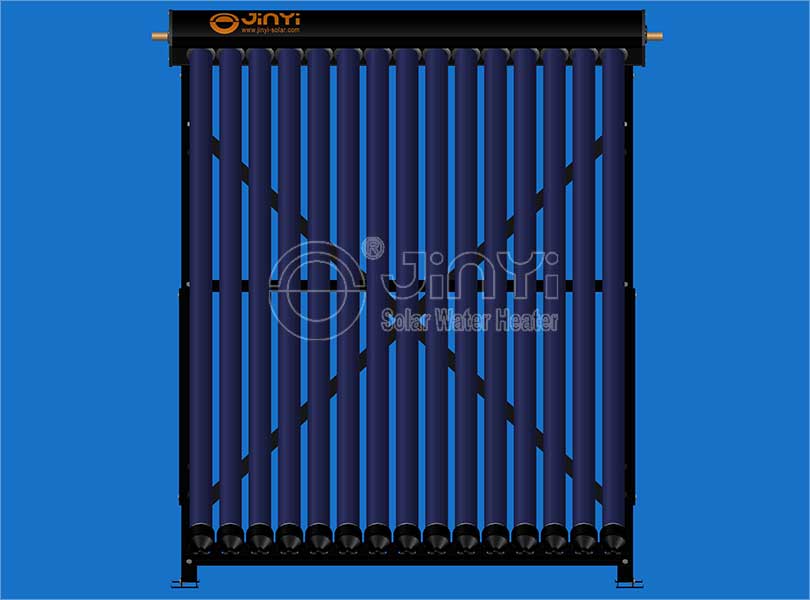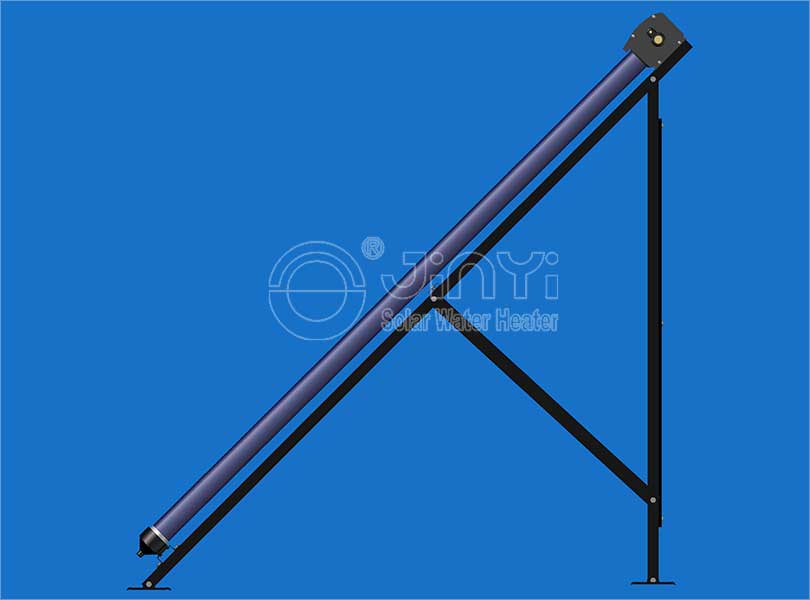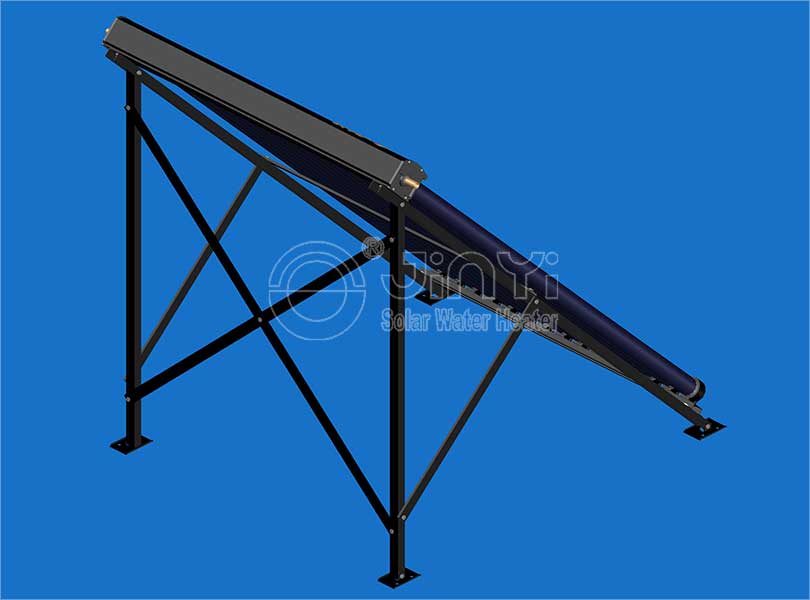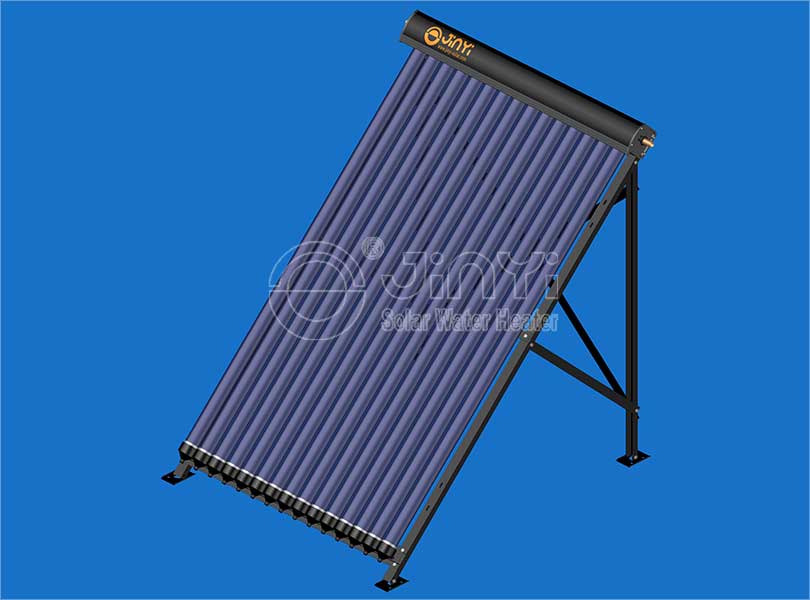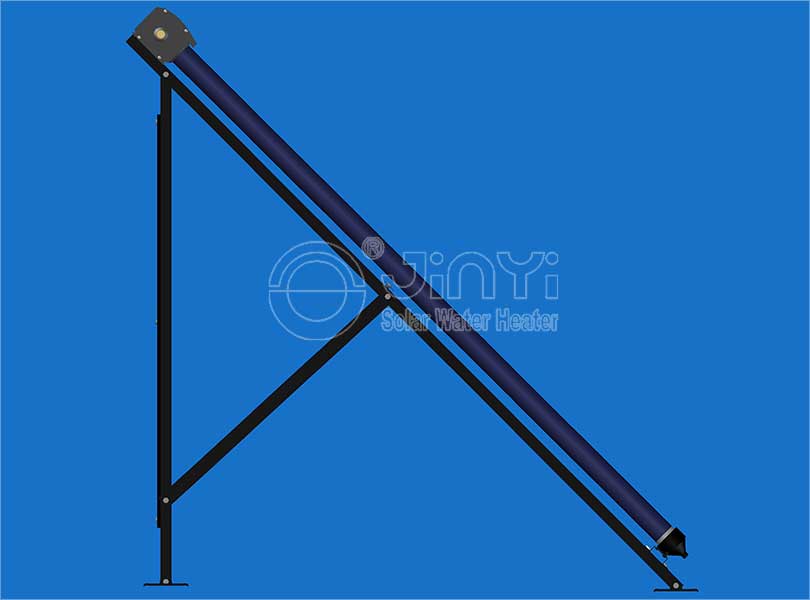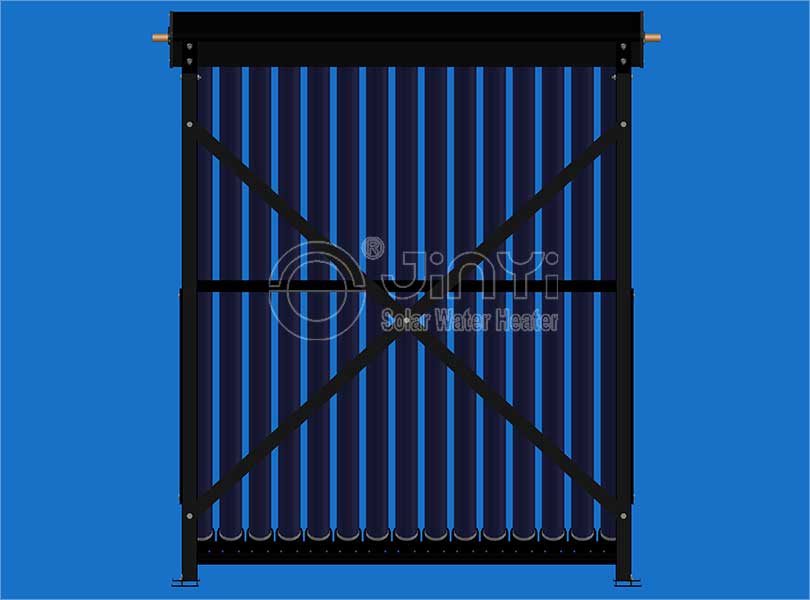 U Pipe Solar Collector
U pipe solar collector working principle:
Each vacuum tube has a direct flow U pipe that is connected to the header pipe inside manifold. Each U pipe is seamed in an aluminum heat transfer fin inside of vacuum tube that transmits the heat from the inner tube to the U pipe. The liquid (usually a glycol-water antifreeze mixture) inside of the copper U pipe is heated, then conducts the heat energy to the water inside of storage tank through plate exchanger or internal spiral coil.
U pipe solar collector characteristic:
● Higher efficiency η0 = 0.79 (aperture area).
● Low temperature resistance, even can be work under -50℃ ambient, so can be used all year round in cold climate area.
● Passive tracks the sun: the round absorber surface of vacuum tubes passively track the sun throughout the day.
● Available in 8,10, 12, 15, 18 and 20 tubes model, flexible combination.
● No water inside vacuum tube, so vacuum tube will not break in the winter frozen weather.
● In the event of a tube damaged, the whole system will still keep working, just remove and replace, low cost.
● Combined with building perfectly, installation angle from 0° to 90°, ideal for slope roof or flat roof installation.
● It can be combined with existing water heating device easily.
● Tube can be replaced without draining solar fluid;
● Significant advantages over flat plate.
● Low maintenance!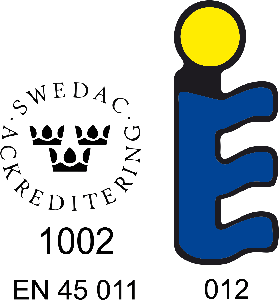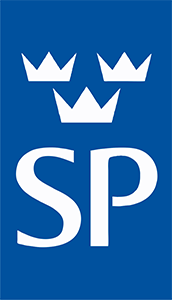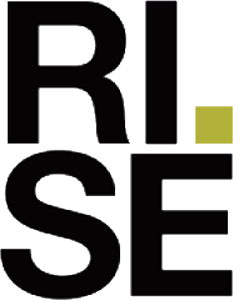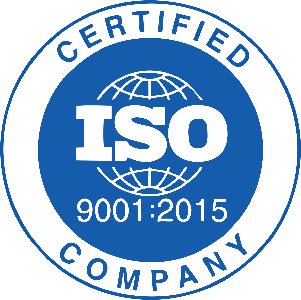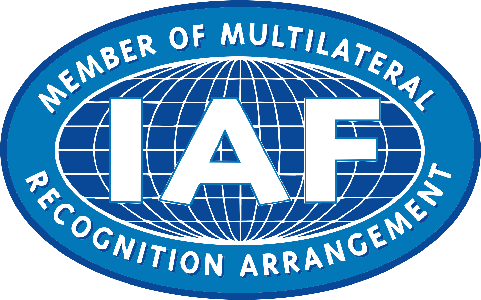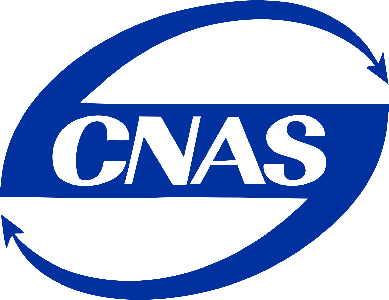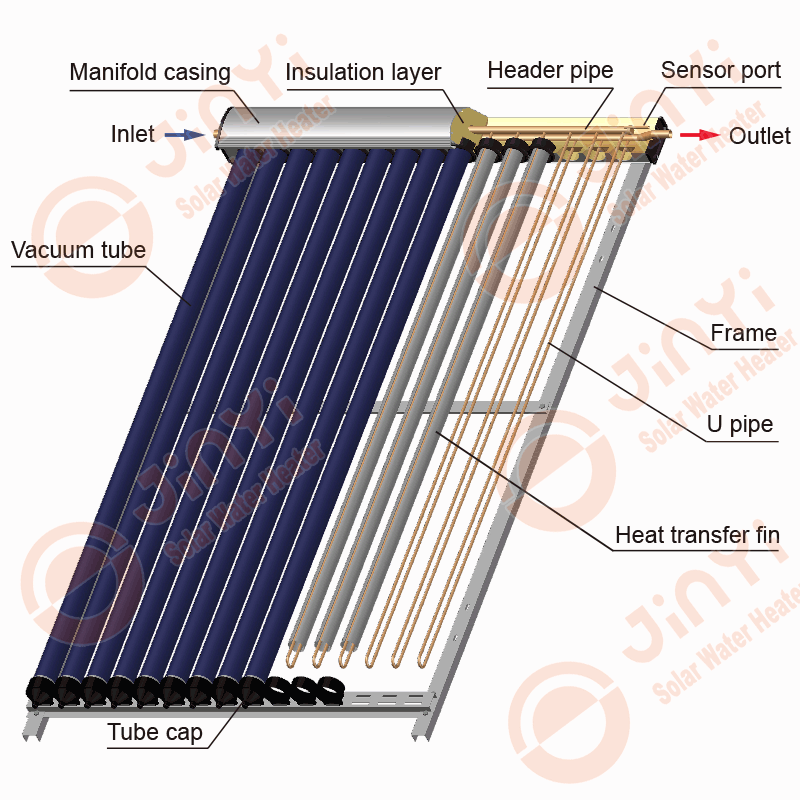 U Pipe Solar Collector Key Components
U pipe solar collector specification:


1. Vacuum tube: Borosilicate glass 3.3, ALN/AIN-SS/CU coating, Φ58×1800mm.
2. Manifold casing: Aluminium alloy (Color: silver and black).
3. Header pipe: Red copper.
4. U pipe: Red copper.
5. Insulation layer: Compressed rock wool.
6. Heat transfer fin: Integrated aluminium sheet.
7. Frame: Aluminium alloy.
8. Inlet/outlet: Φ22mm(3/4 and 1inch).
9. Working pressure: 0.6MPa.
tm - ta [k]

Global Irradiance G

G=400W/m2
G=700W/m2
G=1000W/m2

0k

600W

1050W

1478W

10k

569W

1019W

1450W

30k

495W

945W

1380W

50k

405W

855W

1290W
U pipe solar collectors application:
1) Domestic water heating, such as shower, kitchen washing.etc.
2) Room heating, such as under floor and radiator heating.
3) Old heating equipment/system retrofit.
4) Large scale commercial solar water heating system, such as hotel, apartment, school, hospital.etc.
Reference area

Aperture area

Gross area

η0

0.79

0.455

a1W/(m2k)

1.35

0.778

a2 W/(m2k)

0.013

0.008
Parameter table:
Model

Heat pipe vacuum tube

Header pipe / U pipe (mm)

Power output (W)

L/W/H (mm)

Loading Qty. (set)

Dia. (mm)

Len. (mm)

Qty. (pcs)

20GP

40GP

40HQ

JUC-5818-8

58

1800

8

Φ

22 /

Φ

8

591

1960 x775 x 138

83

179

208

JUC-5818-10

58

1800

10

Φ

22 /

Φ

8

739

1960 x925 x 138

70

150

175

JUC-5818-12

58

1800

12

Φ

22 /

Φ

8

887

1960 x1075 x 138

60

129

150

JUC-5818-15

58

1800

15

Φ

22 /

Φ

8

1108

1960 x1300 x 138

50

108

125

JUC-5818-18

58

1800

18

Φ

22 /

Φ

8

1330

1960 x1525 x 138

41

88

103

JUC-5818-20

58

1800

20

Φ

22 /

Φ

8

1478

1960 x1675 x 138

38

81

94