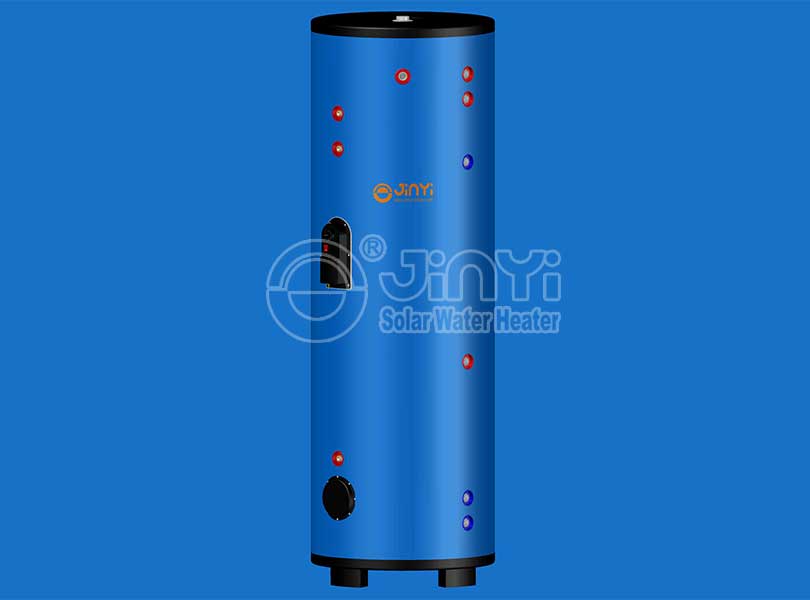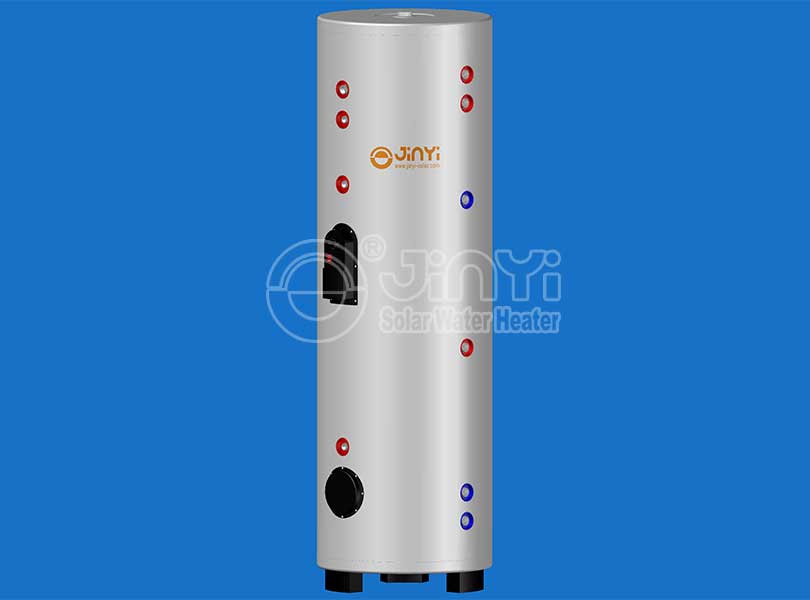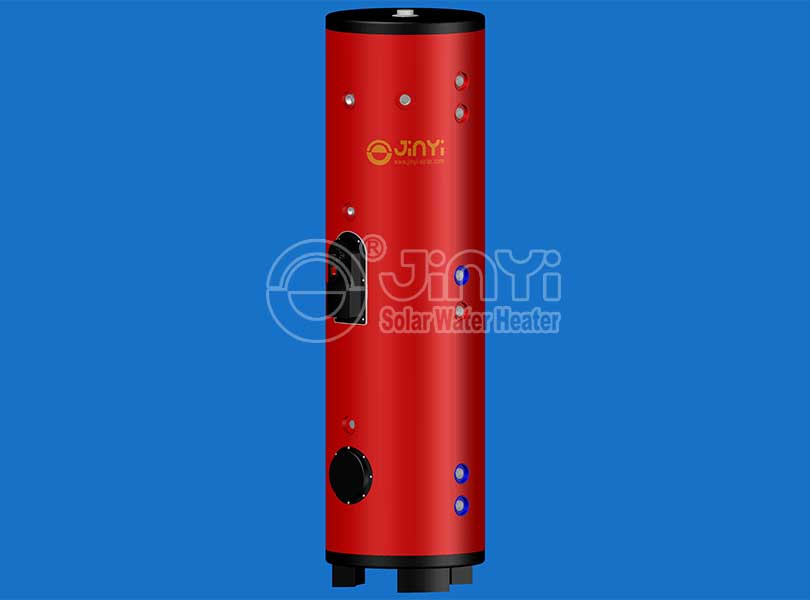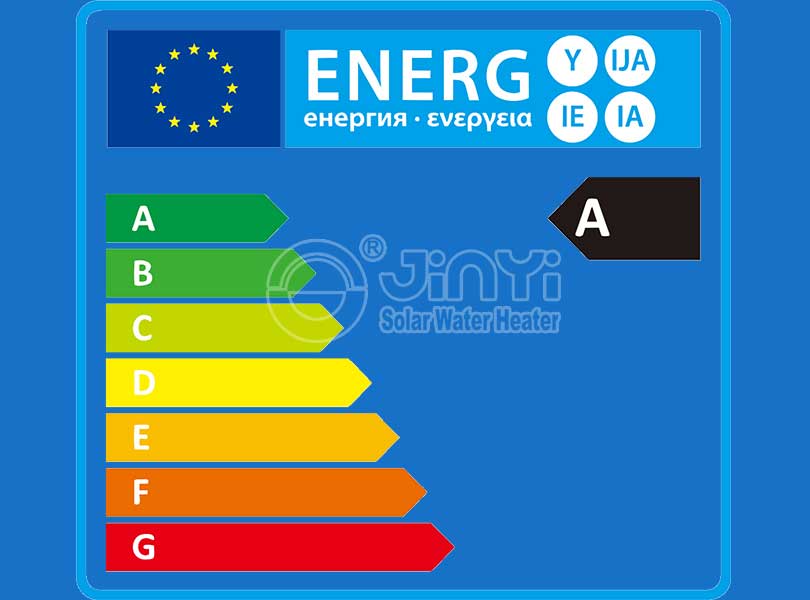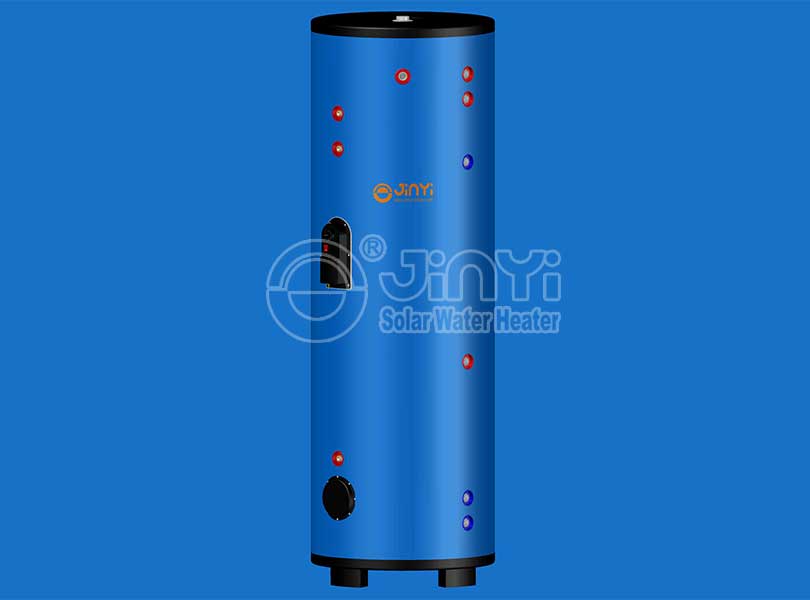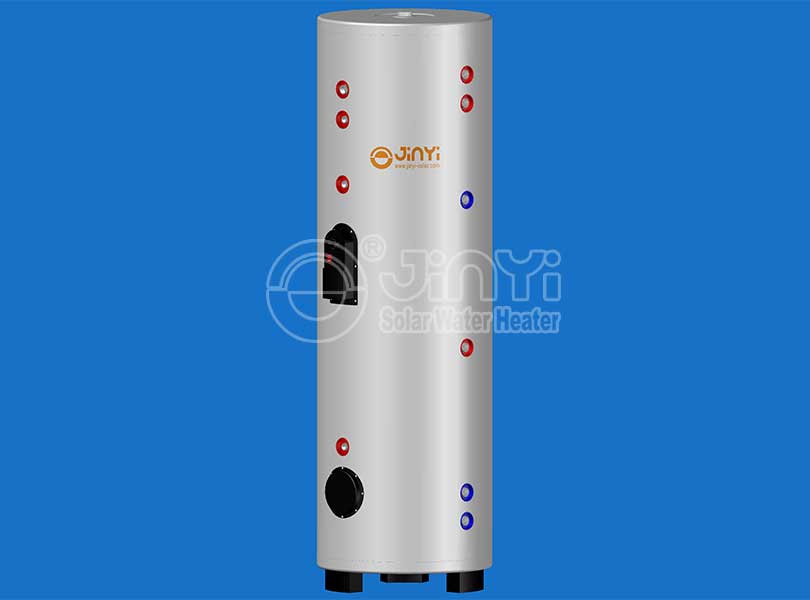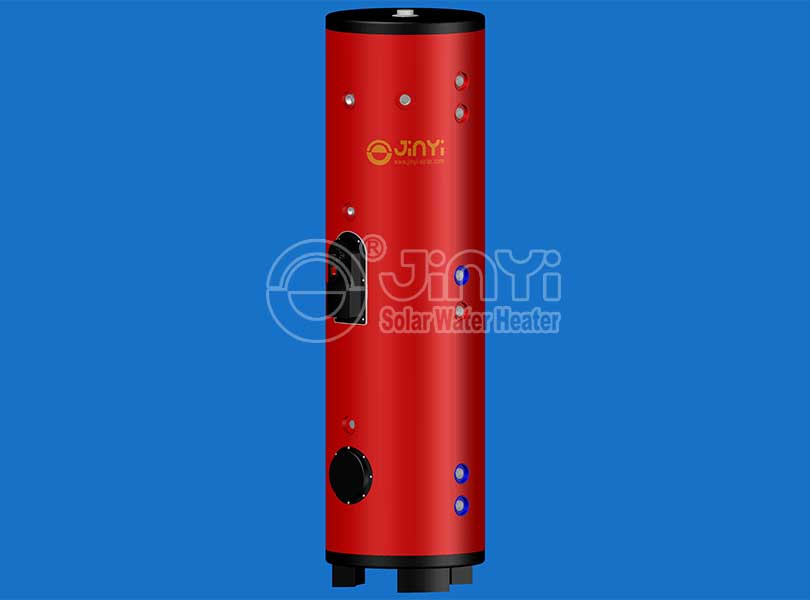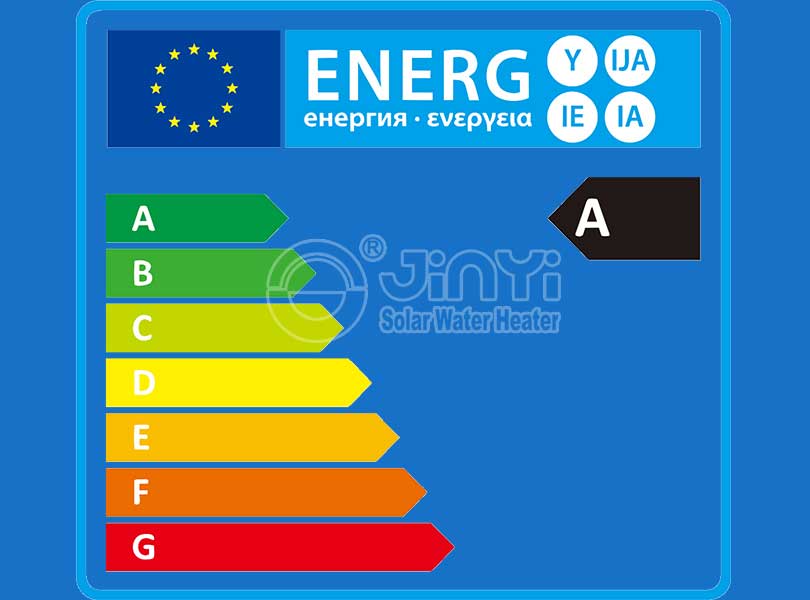 Solar Water Tank
Solar water tank working principle:
The solar water tank is simply like a battery for electricity, except it stores heat energy in the form of hot water. Normally a tank is used to store the heat energy in hot water.
Jinyi Solar offers a wide range of solar water tanks for types of applications. These solar water storage tanks are available for hot water storage, hot water heating systems, commercial, and industrial applications. These tanks are available in pressurized type, and in a variety of capacity and sizes.
Solar water tank characteristic:


1. Tank capacity available from 50L to 1000L.
2. Certified by Solar Keymark (EN12976), EN12897, CE.
3. 100L, 150L, 200L, 300L tanks with Europe Union Energy Efficiency Class A.
4. 250L, 400L, 500L tanks with Europe Union Energy Efficiency Class B.
5. Heat exchanger(coil) quanity from 1 to 4unit are all available.
6. Bigger size magnesium rod, longer service life.
7. Suit for solar water heating system.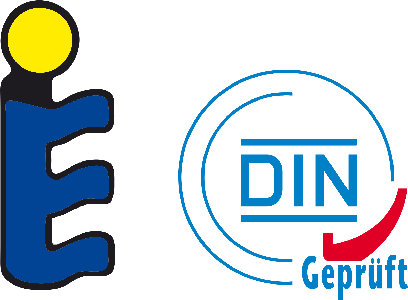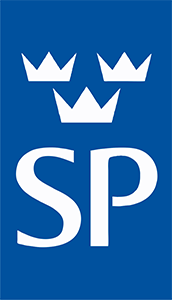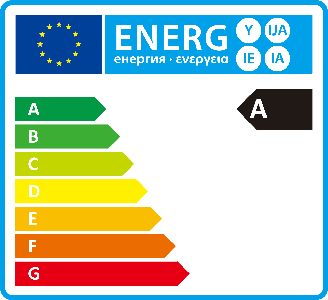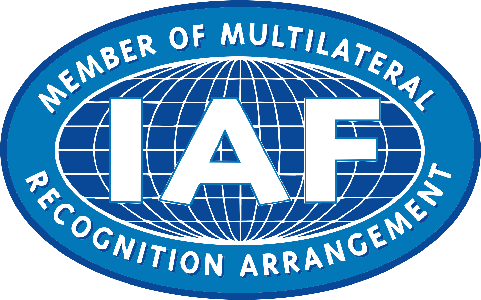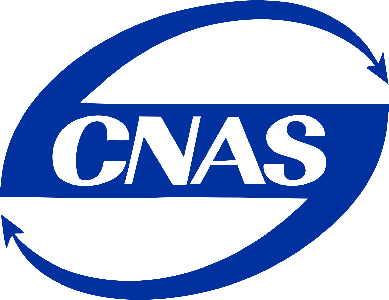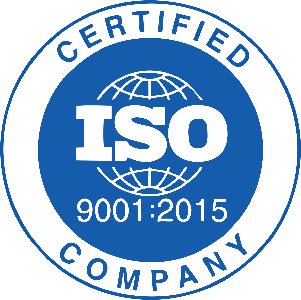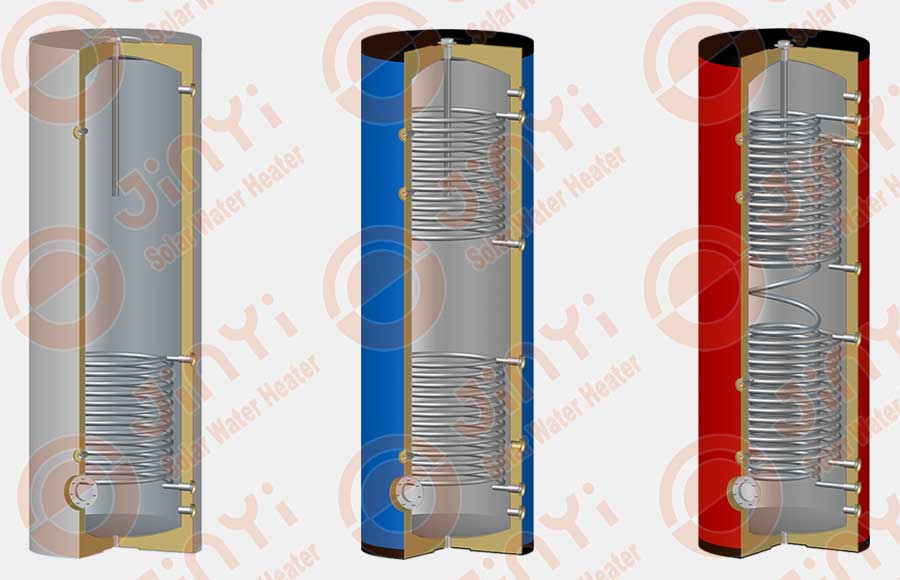 Schematic Anatomical diagram of hot water tank
Hot water tank specification:


1. Inner tank: Stainless steel SS304-2B / SS316L.
2. Outer tank: Galvanized steel.
3. Insulation layer: PU foam, 42Kg/m

³

high density.
4. Tank capacity: 50L-1000L.
5. Heat exchanger coil: Stainless steel pipe.
6. Coil No.: 1, 2, 3, 4.
7. Working pressure: 6 Bar.
8. Auxiliary energy: Electric heater(Optional).
Parameter table:
Model

Tank capacity

Energy efficiency class

Loading Qty. (set)

(L)

20GP

40GP

40HQ

JPT-100

100

A

74

158

168

JPT-150

150

A

53

112

112

JPT-200

200

A

39

84

108

JPT-250

250

B

39

79

100

JPT-300

300

A

27

54

54

JPT-400

400

B

27

57

64

JPT-500

500

B

24

45

48

JPT-600

600

/

18

36

45

JPT-700

700

/

10

22

22

JPT-750

750

/

10

22

22

JPT-800

800

/

10

22

22

JPT-940

940

/

10

22

22

JPT-1000

1000

/

0

0

22
Accessories:
Temperature & Pressure relief valve
- Used for tank pressure release
- Working temperature: 90℃
- Working pressure: 6 Bar

Check valve
- Used for control one-way flow and prevent water from flowing back.
- Material: brass.

Item No.
Size
Quantity
Item No.
Size
Quantity
812 007 067
3/4 inch
1 unit
812 007 002
3/4 inch
1 unit

Magnesium rod

- Used for tank protection

- Φ28 x 600mm length

Electric heater

- Material: Incoloy 800

- Super anti-corrosion& heat conduction, dry-heat resistant

- Connection size: 1 inch

Item No.
Size
Quantity
Item No.
Power
Quantity
812 801 002
1 inch
1 unit
812 900 191
1500W, 2500W
1 units

Manual control box

- Used for control electric heater

- Temperature limited function with thermostat

Inspection flange

- Used for clean tank

- Material: Stainless steel

Item No.
Quantity
Item No.
Quantity
812 003 018
1 unit
812 010 056
1 unit